A weekend at Glencoe
Photos taken: weekend 23-25th March, 2007
Having completed the taught element of my masters course, and having presented at the Post-Graduate presentation that weekend, our entire class took a deserved break to Glencoe. We spent three nights there at the excellent Glencoe Hostel & Bunkhouse, with the best weather anyone could ask for.
Day 1
I drove over the Glencoe from Edinburgh, and we had a quick look round the village before retiring for beers and bed.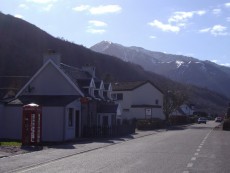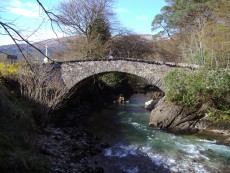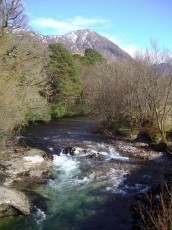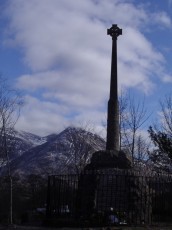 The above pictures of the village, the beautiful bridge over the river coe, the river itself and the massacre monument.
Day 2
An early start for me as I headed up to Nevis Range for the day. A bit of low level cloud early on but after 10am when it cleared it was absolutely gorgeous. And saw fantastic snow for Scotland too. A great day out on the slopes, and incredible view of Ben Nevis and around.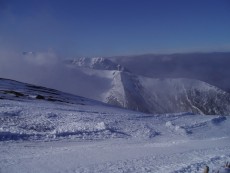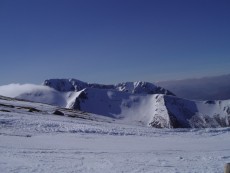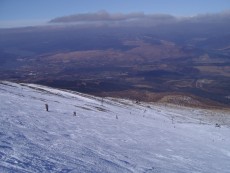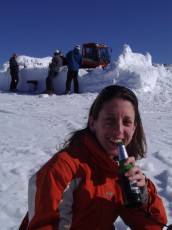 Above, two shots of Ben Nevis, one just before the cloud cleared and the other at midday. My friend Liz is also enjoying the icebar at the top of Anoach Mor.
Day 3
After a few too many beers the night before and a come down after the adrenalin from the skiing, I decided I needed some time in the hills. Ben Starav was chosen as the intended target, though ultimately with no snow gear, I didn't make it right to the top. I did get as far as the ridge that leads to the summit, and below are a bunch of photos I took along the way.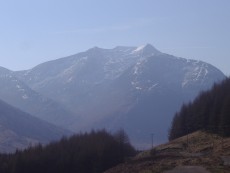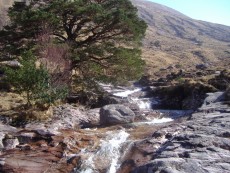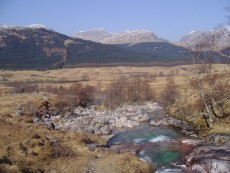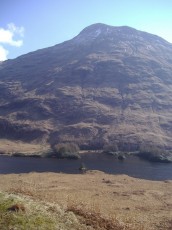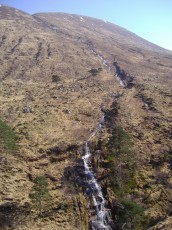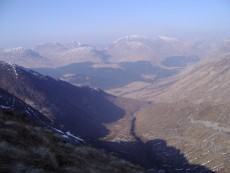 The first is a gorgeous view looking at what I think is Ben Starav (though I took the shot before deciding what it was, and if I was going to climb it). Then some waterfall photos and a look up the ridge. Then a shot from the top of the ridge, and I sadly couldn't get one in the other direction (sun directly in the way). Finally, as I returned to Glencoe, the sun was setting over Loch Leven. Gorgeous.