Australia - Part 1
Oz Journal - Part 1: Section 1 , 2 - Part 2 - Part 3
A long time ago, I decided that I wanted to go to Australia. I can't remember when, or exactly why, but I just had to go. After graduating, and some false starts regarding those career things - I decided that I really needed to get myself over there, before it was too late. My parents very kindly gave me an airline ticket, and I made my way there. I worked, travelled and generally had a great time, and luckily also took some(lots!) of pictures. The better ones are compiled here to accompany the rambling account of my time there. I hope you enjoy viewing them.
Hong Kong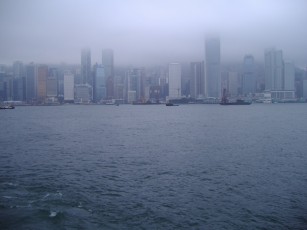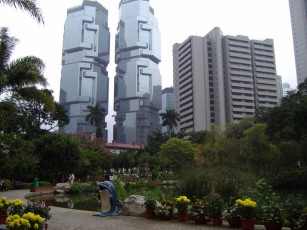 I flew from Edinburgh, via London Heathrow to Hong Kong for a 1 day, two night stop over. Sadly for me it was pretty foggy on that single day I was there. It was my first visit to an Asian city though - and I was hugely impressed. I especially liked the areas of gardens, islands of peace within the hectic urban jungle of skyscrapers, multiple lane and level roads, and endless shopping plazas.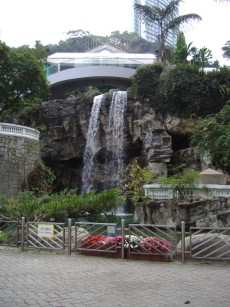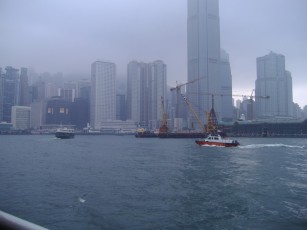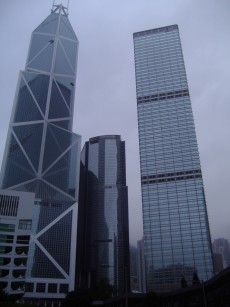 Most of the views from the water are taken from the Star Ferry, which runs between the Kowloon Peninsula and Hong Kong Island. I actually stayed in a hotel on Kowloon, Stanford Hillview, which is located in the Tsimshatsui district - very central. But after what felt like far too short a day, it was back there that I went, in anticipation of an early flight to Australia in the morning.

Sydney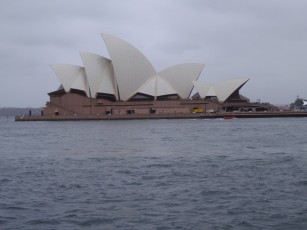 I arrived late that night in Sydney, and checked into a cheap motel in Randwick, a suburb near Coogee, where my friend Chris was living. After meeting Chris, I stayed at his for just over a week, and did lots of sightseeing in Sydney. It was nice staying in these coastal suburbs. Not overly busy, but nice and relaxed with beautifull beaches, seaside scenery and plenty of things to do and see.
So below a picture of Chris in his stylish Domino outfit, and also a picture of three of us (Stuart, Chris, I) enjoying a beer in Coogee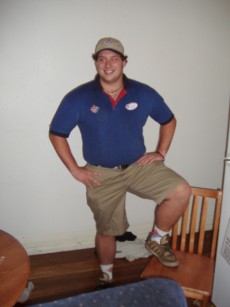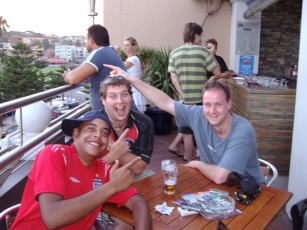 I was there for Australia Day and the US Open - that's why it's so busy in some of these photos. The older building is actually the old observatory.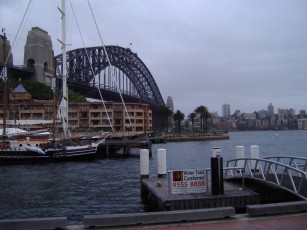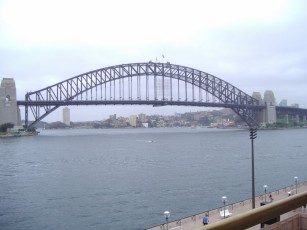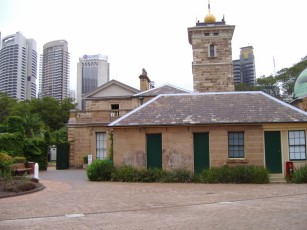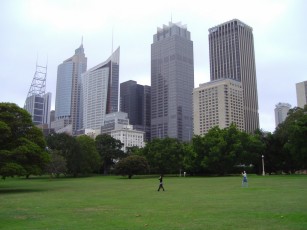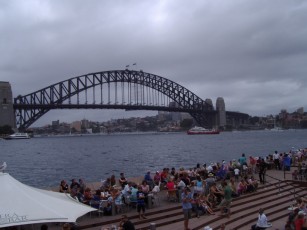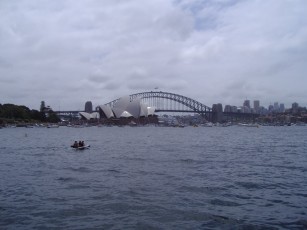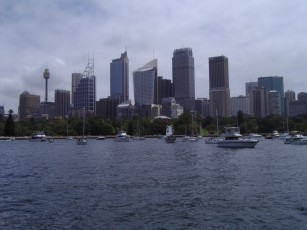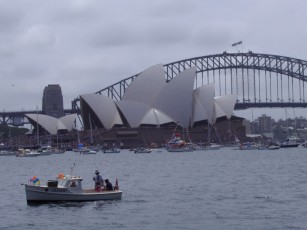 Section 1 continues with Tasmania
Date
Sections
Part 1

Hong Kong
Sydney
Tasmania


Part 2

New South Wales