Australia - Part 2
Oz Journal - Part 1: Section 1 , 2 - Part 2 - Part 3
So after my first few weeks in Australia, having been to Sydney and Tasmania, it was time to start work in early February, 2006. I travelled up to North New South Wales by rail to a town called Moree. This was to be civilisation for the next three months. I was going to work for Zerotech, a family run business doing agricultural contracting in the Moree area. We were located primarily on two sites, one at the business' workshop in a village called North Star close to the NSW-Queensland border directly North of Moree. The other place of note was the farm which the business share-farmed, which was located some 100km West of Moree. The following are a selection of the equipment we used, and some of the scenery around there.
Rural New South Wales - North Star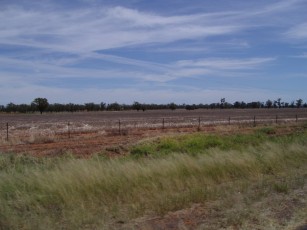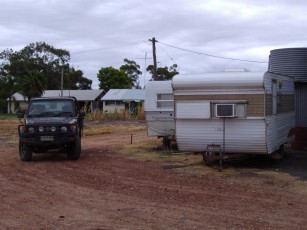 North Star is a tiny village (pop approx. 50) just off the highway from Goondiwindi to Moree. While the village is small, it does have a shop, a pub and a sports club that provide a range of services for the inhabitants and the many farms and agribusinesses in the region. Our workshop was located right next to the village as can be seen in the right hand side photograph. The image on the left is just up the road, during a scorching summer day.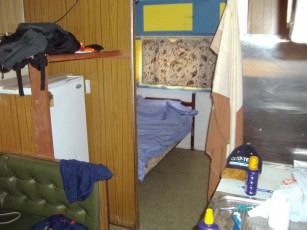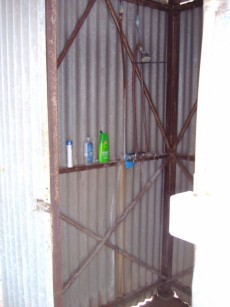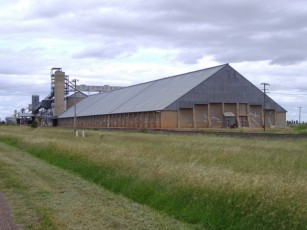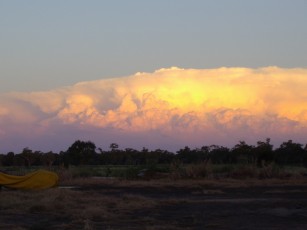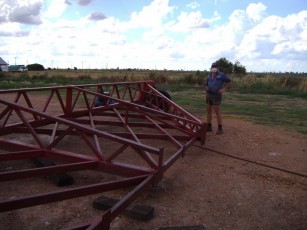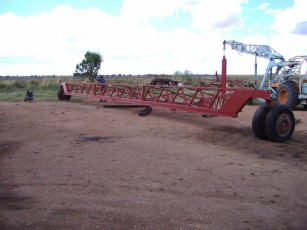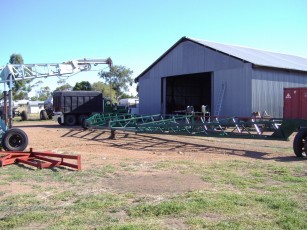 Above are a selection of images of the accomodation (My caravan!) I lived in at the workshop. The large store is the North Star grain silo, which was directly across the road. An impressive summer thunderstorm is also building. The last three pictures are of a project we undertook during the autumn. It is a hitch we constructed in order to pull two of the cultivators side by side (90ft). A lot of brushing down, and painting!

Rural New South Wales - Out West
Below, the tractors we were using. One nice and clean, the other we had to drive through a very wet and sticky field.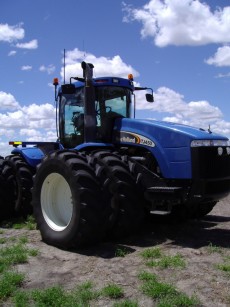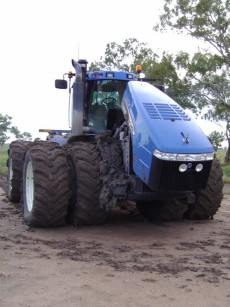 Below just a quick selection of a range of all the machinery. The first two are of us travelling on the road with escorts. The next on a glorious afternoon, refilling the air-carts during bean planting. Then the final one another of the very mucky tractor + Nic's dog Jed.
The middle row shows me ready to transport a trashworker (cultivator) along the road, towing an air cart (the full seeding setup). Then Jack, a Tenterfield Terrier pup. The third and fourth show the trashworker setup.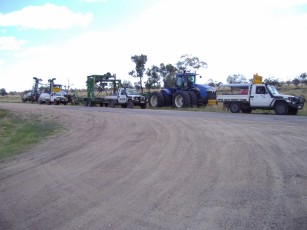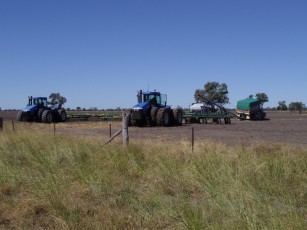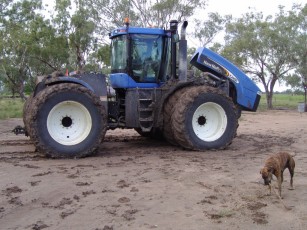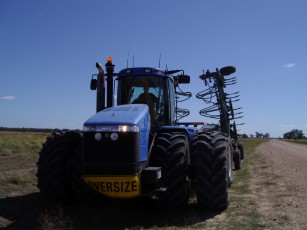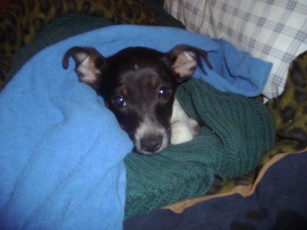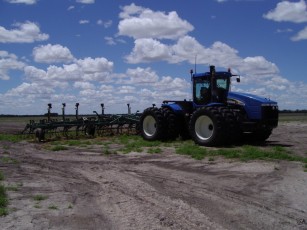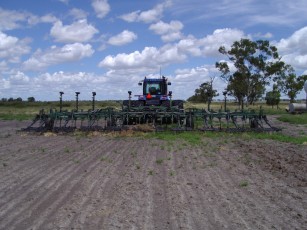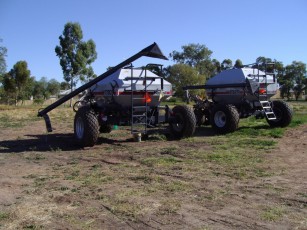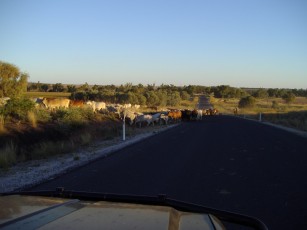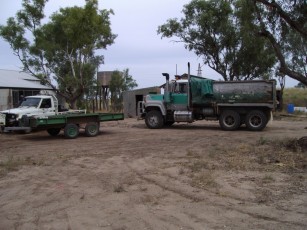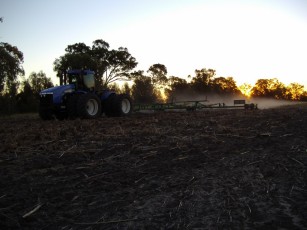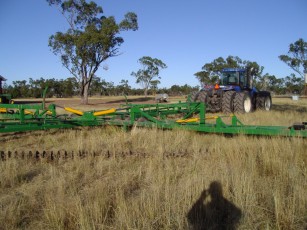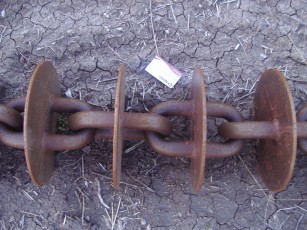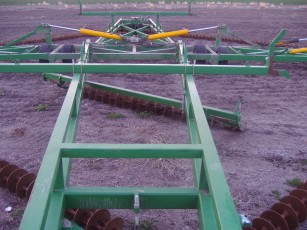 The third row displays two of the flexicoil air carts. Some cattle crossing the road on the daily commute, the truck and some other vehicles at our base out west, and the kelly chain operating in the early evening.
The final row shows the Kelly chain, with some detail.