The views from Schiehallion
This weekend I needed to get out of the city so I went for a clamber up Schiehallion (1083m) up in Highland Perthshire, just North of Aberfeldy, overlooking Loch Tummel & Loch Rannoch.
I'll leave the route description and map to
Walk Highlands
, although provided you find the Braes of Foss car park, you can't really go wrong on this one! It's a single path up and back down, quite direct and not too bad all around. The only slight obstacle facing us was the prospect of some snow and ice. I wasn't really equiped for dealing with ice, so I went up with the intention of just going as far as I could manage. As it turns out the snow was fairly fresh and soft and really wasn't too hazardous at all, and was only really an issue for the last 500-600ft of the climb.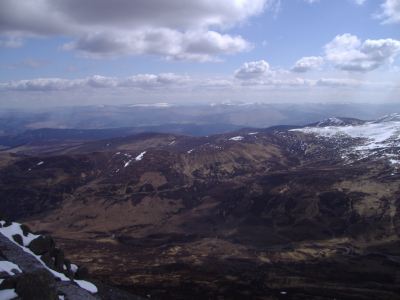 While Schiehallion is one of these slightly annoying mountains where you never get a good view of the summit, except from right at the start, you do absolutely stunning views back behind you to Loch Tummel, and better still South towards the Ben Lawers massif. Once you hit the top, Loch Rannoch also reveals itself, with the high peaks of the Cairngorms in the distance to the North (above), and those of Glen Coe in the West.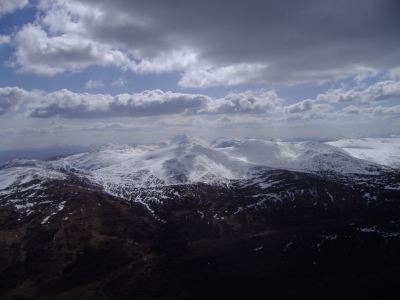 Ben Lawers can be seen in the photo above, whereas Loch Tummel can be viewed below. I also did
a quick KML
, that should have the photo locations embedded. Or
see a 360 degree movie
from the summit!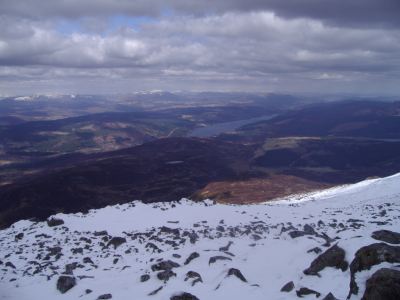 Below, roughly the view from Google Earth.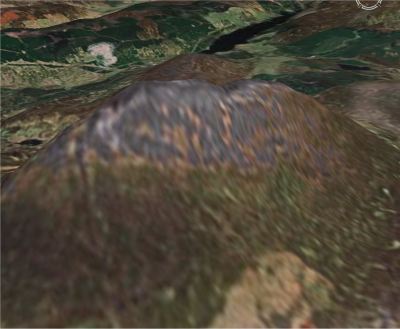 Away from the photos, there is some prominent history behind Schiehallion. It was used by
Nevil Maskelyne
to calculate the mass of the earth, on the basis of knowing the mass of the mountain (it could be accurately calculated being such a conical shape) and the first mountain to be mapped using contour lines. General info on
wikipedia
and
Munro Magic
as ever. Better still, its name is used by a brewer for a
rather tasty ale.
Labels: hill walking, kml, photos, scotland