Exploratory Data Analysis - GeoDA & Cartograms
My final piece of coursework due is an exercise on Exploratory Data analysis. We've used the
Geoda
package previously, and doing some analysis on health data derived on the Birmingham area, using census data.
There was an article in the
The Times
on Monday where they wrote a very interesting story about using cartograms and some of the work Danny Dorling is doing on them. He has a really interesting website -
Worldmapper.org
- and one of his maps relating the size of the country to it's population is shown below.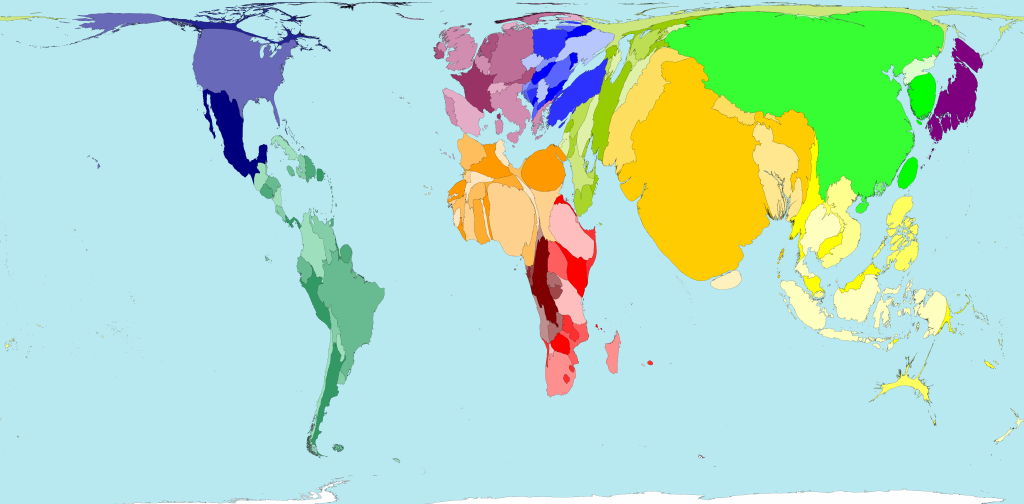 Pretty cool stuff.
Labels: cartograms, EDA